Tumblr

LiveJournal

Twitter

Pixiv

"Don't be a afraid I will protect you!"~ Muse
My projects keep getting bigger and bigger. @__@ I never would have attempted something this big when I first started coloring so this feels like a big step for me. The shading needs work for sure on the BG but I don't mind, I'll just have to keep practicing!
Why do I get the feeling Ichigo's going to get his ass kicked? Seriously he's already beat to hell and now he's trying to fight a guy Head Captain couldn't even hurt. Anybody else think that? What are your theories for what will happen to our hero?
Excuse me while I go rest my eyes. Tomorrow I'm going to work on my chibi commission and then I'm closing them afterward. Soon I'll be opening sketches! Look out for it!
LINEART! Just credit and link me! Also don't delete my signature!
[link]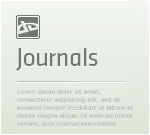 A Chance To Win Free Art!So my 20,000 pageview is coming up in a couple thousand more and I always offer some sort of prize for those achievements. It's a way to thank my watchers and even just the people who check out my stuff. Back in January I reached 10,000 and offered a variety of prizes for whoever won to choose from. The winner was :devladymelissa: and she picked a sketch of IchiIshi!

:thumb281415556:

I'm AMAZED at how quickly I got up to 17,000, considering I'd been a member for 3 years when I reached 10,000 now it's been under eight months for almost 10,000 more! Guys you are awesome, thank you so much for all the views! And your favs, AND your watches! Yo